When it comes to marketing your business, there's no denying that content is king. But what kind of content should you focus on creating? Should you go for something strictly informative or put a more creative spin on things?
The answer, of course, is both. Your company needs to balance SEO content writing and creative writing to be successful with content marketing.
But, what exactly is the difference between content writing and creative writing? And how can you take advantage of both strategies to grow your brand's online visibility and increase conversion?
Let's dive a little deeper!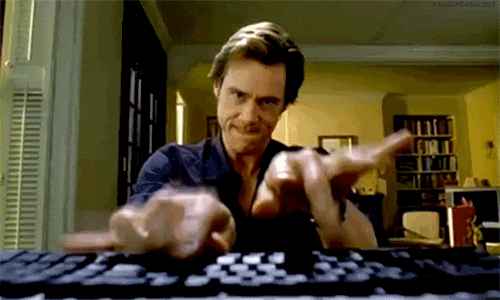 TL;DR
Reading not your thing?
We are LIVID, a creative SEO content marketing agency. We handcraft highly engaging brand content marketing experiences supported by a proven SEO strategy. We power your brand to the top of Google to bring the highest value leads and deliver maximum ROI on your marketing investment. Collaborate with our SEO content agency and start investing in your success.
What Is SEO Content Writing?
Content writing is all about creating optimized content to complete your user search query and make search engines like Google happy. Content writing, or as we like to call it, SEO writing is not simply about inserting a few keywords here and there. It's all about producing extremely targeted, engaging and informational content to answer and provide more information to the questions that a particular target audience has in mind with the keywords they use to search for the answer. 
Some people call SEO content writing the "dark art" of digital marketing since Google constantly updates its algorithms, making it hard to keep up. Still, others would say it's the key to online visibility. 
Regardless of what you think about SEO content marketing, there's no denying that it's a complex and ever-changing field. However, by understanding the basics of how SEO works and keeping up with the latest SEO trends, you can create content that ranks high in the search engines and resonates with your target audience.
Keyword research and search intent analysis are the foundation of SEO content writing. You'll want to figure out which phrases your target audience is searching for and why they're searching for them. Once an SEO content strategist completes this research, they will strategically integrate these keywords throughout their content to answer their audience's questions and queries, guiding them through their customer journey independently and persuading them to make a buying decision.
However, it's important to know that keyword stuffing can negatively impact your User Experience (UX), brand credibility and website ranking. If you're working with an SEO content marketing agency, make sure that they follow digital marketing best practices and only use keywords where and when it makes sense.
In a nutshell, SEO content writing is all about understanding your target audience and their needs, and creating content that meets those needs while also optimizing it based on SEO best practices for easy crawling and indexing. This will allow your content and landing pages to show up and rank high on Google.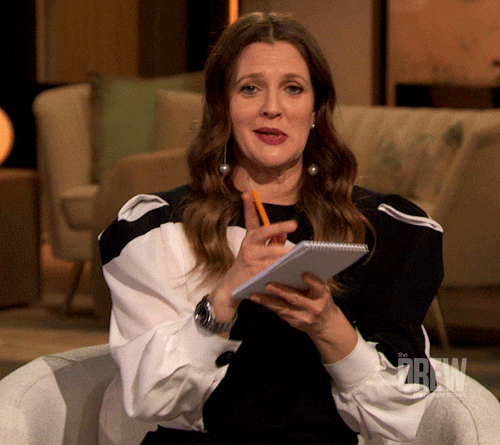 What Is Creative Writing?
Good content is the key to any successful digital marketing campaign, but what exactly is good content?
To some, it might simply be well-written and free of grammatical errors. Others might place a greater emphasis on informative articles that educate the reader. 
While both of these elements are important, they alone are not enough to truly engage the reader and persuade them to take action. And that's where creative writing comes in.
A good storyteller can take the most mundane topic and make it interesting, even exciting. They can find the human element in any situation and connect with the reader on an emotional level. When it comes to digital marketing, emotional connections are what matter most. After all, people don't buy products or services; they buy solutions to their problems.
Creative writing is about producing fascinating and unique content to entice and capture users' attention. It's an art form that allows your brand to tell stories and connect with your audience on an emotional level. 
Some people may see creative writing as a frivolous pursuit, but it can actually be quite helpful in many different fields. For instance, modern brands are now utilizing creative writing to craft marketing assets that are engaging and informative, such as website landing pages, social media posts and email marketing campaigns. 
These marketing efforts require a certain amount of creativity to communicate complex ideas clearly and concisely to guide users to take action.
The Nitty-Gritty of Content Writing and Creative Writing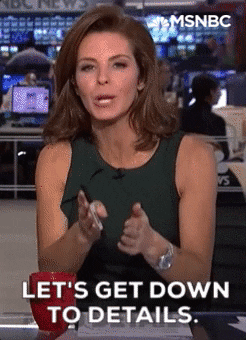 It's no secret that SEO content writing and creative writing are two very different beasts.
However, there are many overlapping aspects between the two disciplines in content marketing: great SEO copywriting should be creative to capture readers' attention, and great creative writing should be informative, relevant and keyword-rich to help Google find and show your content to users who are searching.
Let's take a deeper look at the main differences between SEO writing and creative writing and their ideal purposes.
Content Purpose
All writing serves a purpose, whether to entertain, inform or persuade. 
SEO content writing focuses on informing the reader and giving them an objective opinion. It's designed to be more persuasive to convince readers to take a specific action and is ideal for businesses who are looking to achieve a measurable outcome organically. 
On the other hand, creative writing is all about expressing thoughts and feelings to entertain and engage the reader emotionally. It's designed to tell a story or create an experience for the reader. While it can be persuasive, its main purpose is not always to generate leads or sales. Brands can utilize creative writing to increase brand awareness, build an emotional connection with their audience and establish themselves as thought leaders in their industry.
Content Style
Another difference between SEO writing and creative writing is in the content style. 
The style of SEO writing is generally more journalistic and focuses on being objective and providing the reader with all the information they need to know so that they can navigate their customer journey and make buying decisions independently. 
In contrast, creative writing is more expressive and often uses the first person's point of view. It's designed to evoke an emotional response from the reader by telling a story or painting a picture in their mind.
Content Structure
SEO writing is typically more structured and linear, following a specific format that includes an introduction, body paragraphs and a conclusion. On the other hand, creative writing can be more flexible with its structure. While it still needs a beginning, middle and end, the overall structure can be more complex, with multiple story arcs and subplots.
Published Platforms
n the past, people looked for news, information and inspiration by reading a newspaper or magazine. These days, the publishing platform has changed with the growth of multiple digital publishing platforms such as websites, blogs and social media. 
While this new form of publication has its advantages, it also has its drawbacks. It can be difficult to produce content marketing that stands out amongst the crowd, and that is why every digital content needs a strong SEO strategy. 
Have you ever wondered why some websites always come up first when you search a specific query? It's because they've designed their content not only for their audience but also for Google.
Search Engine Optimization (SEO) is the process of making sure your website comes up high in the search results for relevant keywords, and one of the most important aspects of SEO is to produce optimized creative content marketing. SEO and content marketing are like a pair of shoes – you can't have one without the other.
Content writing for SEO purposes means creating pages that are rich in keywords your target audience is searching for. It also means ensuring your website includes all the other elements that search engines look for, such as meta titles, descriptions and alt tags. By following these best practices, you can ensure that your website has a chance of ranking highly in Google search results and getting seen by your high-value target audience.
Creative Writing vs SEO Content Writing: Which One is Better?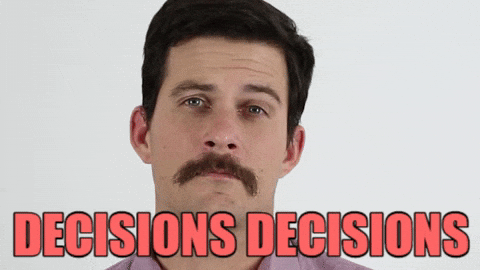 If you're like most people (which we hope you're not!), you probably think of SEO copywriting as dry, boring and about as creative as an accounting spreadsheet. And creative writing? That's for artists and wannabe novelists, right?
Wrong.
The truth is, SEO content writing and creative writing are two sides of the same coin. Both require a deep understanding of the audience, and both need to be carefully crafted to achieve the desired results.
Now you might be thinking, does my company really need both SEO content writing and creative writing?
The answer is a resounding yes!
SEO content writing is all about creating content designed to attract new audiences and optimized for search engines. At the same time, creative writing brings your SEO content marketing to life by adding brand personality and flair. It's what will make your content stand out from the rest and keep people engaged. Plus, when done right, creative writing can improve your SEO by keeping people on your page longer and reducing your bounce rate – two things that Google takes into account when ranking content.
So don't choose between SEO content writing and creative writing; use both to take your content strategy to the next level.
How Can Mixing Creative and SEO Writing Strengthen Your Marketing?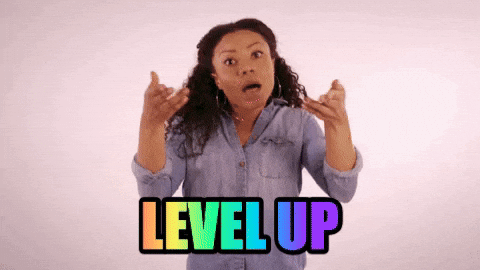 When it comes to content marketing, the world is your oyster. You can be as creative and strategic as you want within the bounds of your brand guidelines.
SEO writing is important for helping your website rank higher on Google. But if your content isn't interesting or engaging enough, people won't bother clicking it, let alone reading it. 
On the contrary, if you have great ideas, stories and creative writing skills, it still won't do you any good if no one can find your content. Imagine you're the best chef in the world but no one knows your restaurant exists or can't find your restaurant. You're not going to stay in business for long. The same is true for creative writing.
The key is to find a balance between the two and use each type of writing to its fullest potential. By doing so, you'll be able to create highly optimized creative content marketing that ranks high on Google and resonates with your audience, resulting in business growth.
Here's how creative SEO content marketing can help strengthen your digital marketing strategy.
Be Authoritative with Your Brand Voice
With so many companies vying for attention online, it's important to find ways to stand out from the crowd. A creative and strategic approach to SEO copywriting can help you get high-value visitors to your site and encourage them to take action.
Crafting a creative SEO copywriting strategy for your business is a great way to build trust with your target audience. When you publish engaging and useful content that provides value to readers, they will start to see you as an expert in the field.
By producing creative and quality content, you can build a strong foundation for your business, guide your audience to navigate their customer journey and influence their buying decision.
Be Relevant and Answer Your Audience Questions
Staying relevant is key to organic success. Choose relevant content topics and organize them wisely so that your audience can easily connect with your brand. 
To craft the best content marketing strategy, collect data on both target audiences and trending topics. You can also create content that will provide thorough answers to their questions. By staying up to date and relevant, you increase your brand's chances of connecting with your target audience organically and turning them into loyal customers.
Engage Your Audience and Guide Them to Take Action
Your audience is searching for solutions to their problems. Engage them in a way that feels natural, and guide them towards taking the actions you want them to take.
When it comes to engagement, there's no one-size-fits-all solution. What works for one brand might not work for another. The key is to experiment and find what works for you.
There are a few things to keep in mind when you're trying to engage your audience:
Find out what they're searching for through keyword research and offer them solutions
Make sure your content is relevant to their interests
Create internal links to other relevant articles on your website
Use strong calls to action to encourage them to take the next step
Be consistent with your messaging
Be authentic and transparent
Engagement is key to any successful digital marketing campaign. By engaging your audience, you establish a genuine relationship that will flourish over time.
Our Creative Digital Agency Delivers ROI Through a Proven Creative Content Marketing Strategy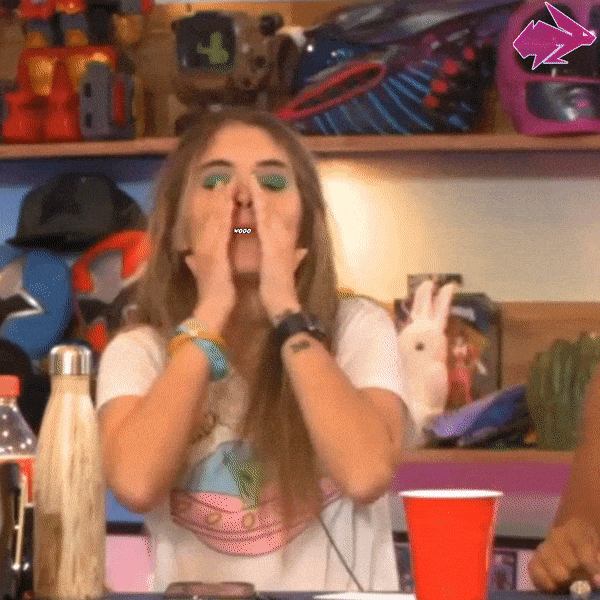 Understanding the difference and importance of SEO content writing and creative writing is essential to growing your brand digitally. Yes, paid advertising and social media can help get your name out there, but at the end of the day, it's the quality of your content that will determine whether or not people continue to engage with your brand.
Here at our SEO content agency, we specialize in creating award-winning brand content experiences. Our team of SEO experts, content managers, creative writers and copy editors will work with you to develop a tailor-made content marketing strategy that is designed to help you meet your specific business goals, whether that's increasing brand awareness, generating leads or boosting sales. 
We are a data-driven creative digital agency that is constantly innovating and testing new content marketing strategies to stay ahead of the curve. Our focus on ROI means that we are always looking for ways to improve the performance of our campaigns and deliver tangible results for our clients.
Are you ready to take your brand to the next level?