The internet is like ice cream. Everyone loves it, we can't live without it and most of us can't get enough of it. If you want a sustainable way to serve people your software products, organic SEO for SaaS is the best way to go. 
If you'll indulge us, we might even compare SaaS marketing strategy to dating strategy. It begs the question, "Who's going to make the first move?"
Of course, it's always you. You can't wait on other people to start the relationship (yes, it applies to your own personal relationship too). Through effective SEO and content marketing strategy for SaaS, you can get your website to the first page of Google, making it easy for your customers to find you.
TL;DR
Reading not your thing? We've got you covered.
We are LIVID, a creative SaaS SEO agency. Our strategic consulting powers SaaS companies just like yours with deep market research, proven strategy and engaging content. Our expert SEO consultants would love to explore and share the digital opportunities available for your SaaS company to win more leads and establish your company an industry authority on Google.
What is Organic SEO anyway?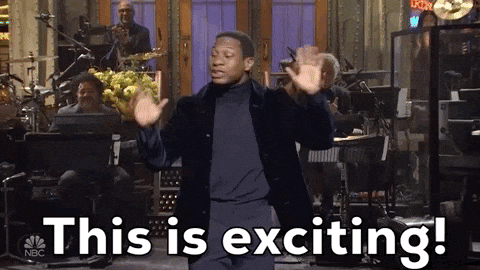 Organic Search Engine Optimization (SEO) is the process of improving your SaaS website through content experience to meet your customers right where they are searching for you.
If your website is not anywhere on the first page of Google, then it is pretty much just an expensive product catalog. And if most of your traffic is coming from PPC, then you're burning away your marketing budget with little long-term value creation.
Our SaaS SEO consultants are experts at connecting you to your customers where they are searching with a proven SEO strategy and creative content marketing. Not only does powerful content address pain points at each stage of your customer's journey, but it also creates a deeper connection that will pay large dividends over the long term. 
As an added bonus, it also screams relevancy and authority to Google and is working around the clock to drive your site to the top of the search results.
The Importance of SEO for Your SaaS
The growth of digital business has skyrocketed in recent years as the world has learned to leverage new technologies to manage their life digitally. People are very much comfortable shopping for everything from home on their computer and mobile devices and buying helpful services with just a couple clicks. Businesses are meeting this change by investing more in strategies to reach new customers on their screens, making it more and more competitive by the day.
There are thousands of searches performed every day for any given industry. That's a lot of eyeballs being directed to the top sites and a lot of valuable leads that your competitors are earning organically through SEO.
The good news is that our smart organic SaaS SEO strategy creates relevancy for your customer's search terms and drives your website to the top position in Google. We bring consistent, high-quality leads that eventually drive direct ROI on your marketing investment.
Here's why SEO is important for driving powerful SaaS growth:
Bring in more customers
Increase lead quality
Increase brand awareness
Generate engagement
Generate quality leads
Lower acquisition costs
Increase your bottom line
Reduce Paid Ad expenses
Paid Ads vs. Organic Search Optimization for SaaS
Why would you do so much work to rank organically when you can just pay for a top spot on the first page?
Well, paid ads will certainly will get your site at the top of Google, but since as many as 94% of searchers skip over PPC (Pay Per Click) ads automatically, you'll earn lower quality visitors that don't convert as well.
Pay Per Click (PPC) strategies, while immediately impactful, are not nurturing. If you don't have engaging and optimized content to address the pain points at each stage of your client journey, then the clicks that you're paying for will require multiple engagements before they are ready to buy and can multiply your acquisition costs accordingly.
Of course, Google will gladly take your money and keep serving ads to your target audience, but longer sales cycles and higher acquisition costs are the opposite of what you want. SEO gives you the unique opportunity to nurture your customers and ultimately grow your bottom line sustainably.
If your SaaS company is new in the industry, the best search marketing would be the combination of both paid and organic for the first one to two years.
While you're spending marketing $$$ on PPC, you should start building a robust SEO and content marketing strategy to increase your SaaS website search engine ranking and better nurture newly acquired leads.
SEO, unlike PPC, sticks around for the long run and sustainably generates leads month after month once you attain that top positioning. Smart SaaS companies prioritize SEO over paid ads for powerful long-term brand positioning and growth.
Increase Online Visibility: SaaS Inbound Marketing
Wouldn't it be nice if your customers just found your website when they Googled about the software they need, read your content and immediately purchase your product because you provide an ideal solution?
This is why online visibility is the main objective of SEO for SaaS. Our organic SEO experts have over a decade of experience earning SaaS companies natural visibility and driving high-value customers to their site.
As an organic SEO company, our SaaS SEO consultants helped one of our clients increase website visitors 20x from 500 visitors per month to 10,000 per month after two years of publishing targeted, relevance building content. We pinpointed the most popular industry keywords and developed a targeted content marketing strategy that nurtured their ideal customers and sent all the right signals to Google's algorithm.
Our strategy earned them top 1 or 2 positioning for all of their most valuable keywords (for 4 years now and counting!) and drove an increasingly larger profit from new organic leads to cover our service fee many times over.
Build Credibility and Gain Customers' Trust
Building credibility online involves many moving parts and Google's ever-growing guidelines for best practices are extensive. Our organic SEO agency for SaaS can show you how to rank higher on Google and assist in determining how much value you can generate with the most efficient application of resources.
It takes patience, time and commitment to earn a top spot in the search results but the payoff in consistent, sustainable growth is priceless. Top positioning on topics related to your SaaS business can establish you as a leader in your space and earn customer trust. By becoming a dependable authority in your niche, you will reach more people and win more customers.
Increase Traffic and Engagement

High visibility opens the floodgates to new opportunities. The easier it is for people to find you, the more sales and engagement you'll get.
Creating a positive interaction with customers requires a holistic approach, which is why it's important for any digital marketing service to handle every aspect of your Google lead generation funnel. It should be your standard practice to meet with an SEO expert or organic SEO consultant for SaaS before you make any marketing moves to ensure resources are deployed for maximum impact.
A multi-pronged strategy gets people talking about your business and earns brand mentions around the web and social media for additional marketing impact. YouTube is the second most popular search engine after Google, and Facebook, Instagram and TikTok combined have over 5 billion users!
These channels give your SaaS company excellent opportunities to court new prospects, build better relationships with your existing customers and create brand evangelists.
SaaS User Experience (UX)
At this point, you should know the importance of creating an optimal user experience. Google gives a higher SEO ranking to SaaS websites that prioritize mobile-first, which means no matter how fabulous your site is, if it's not properly optimized for mobile across all pages, it will hurt your website.
You only get one first impression when it comes to UX. Users are unforgiving when it comes to their experience and time. A confusing, lackluster experience will turn people off.
The goal is to give your potential clients a smooth experience. Most of us prefer simple, familiar websites that are easy to navigate. Factors like page load time, responsiveness, informative and easy-to-digest content and landing pages will determine how easily users can use your SaaS website and influence how well it ranks in Google.
Increase Your Bottom Line
At the end of the day, investing in your SaaS website comes down to your bottom line, and content creation is one of the best ways to attract business. Naturally, SaaS companies prioritizing SEO, informative content marketing and UX rank higher in Google.
When you provide engaging and informative SEO-optimized content for your audience you are making Google's users happy and when Google's users are happy, Google is happy to direct more people to your site. It's a win-win-win situation! Google has a ton of useful resources online that explain organic search guidelines.
The easier it is for people to find you, the more sales and engagement you'll get. Through content marketing, our organic SEO agency for SaaS drives customers and revenue 24/7.
Should a Business Stop Doing SEO Once It's Successful?
There is much more latency when it comes to a drop in traffic with organic SEO than with paid ads. It can take up to a year for a solid SEO strategy to gain substantial traction with first page rankings, but once it does, your listing will stick around for a long time, generating a steady stream of high quality inbound leads. However, SEO for SaaS is an ongoing process and the work of an expert SEO consultant is never "done."
No matter how good your SaaS SEO strategy is, the rules are always changing and it takes constant vigilance to calibrate your approach and hold off competitors from outranking you in the search results.
Create new content to keep your customers engaged, update your content annually to help it better maintain rankings, check how your competitor's content is performing and do your best to give visitors a more meaningful experience that precisely addresses their needs.
With the value of those leads clearly proven through the data, the business case generally makes it quite illogical to ever turn off your SaaS content marketing strategy. There's always new angels you could pursue to drive increasing numbers of high value, high ROI leads.
SaaS SEO Consulting: Don't Slip Down The SERP
Trying the DIY approach with SEO for your SaaS can waste countless resources and end up generating little in the way of results. Not to mention sucking time away from your most important, highest value work. It isn't rocket science but no matter how much you know, it takes experience and a proven strategy to get the best results and ROI from your marketing investments. 
Learn from our more than a decade of experience decoding Google's ranking algorithm to determine the most effective path for your business to generate an ROI in the shortest time possible. 
We are LIVID, an organic SEO company that can guide your Google inbound lead generation campaign to sustained profitability.
When you partner with us, you get a dedicated team of SaaS SEO consultants, content marketing experts, researchers, creative copywriters, copy editors and professional marketing support with a proven track record to help your site perform at its peak and soar to the top of Google for your highest value customer searches. 
Are you ready to increase your SaaS company's online presence and drive more leads from Google?