Are you stuck trying to figure out how to best drive more visitors to your website?
Do you already have strong on-page SEO content optimization and need an extra boost?
Then developing your off-page SEO is a no-brainer. 
Once you achieve a top spot in the Google Search Results for your customer's most popular search terms, you'll earn organic visitors that convert without needing to pay for each click. SEO is truly one of the most sustainable and cost-effective marketing investments you can make.
But before you contact the best SEO strategy agency in your industry or hire an in-house SEO team, it helps to understand the difference between on-page SEO and off-page SEO.
On-page SEO is the practice of optimizing your website and content to rank higher in Google Search Results for specific keywords. This involves optimizing your website's title tags, meta descriptions, heading tags, site speed, content, images and other on-page elements. 
To complete the whole SEO spectrum, off-page SEO is the second critical piece that needs your attention. Let's explore what off-page SEO is, how it works and the activities involved in off-page SEO to take your website to the next level.
TL;DR
Reading not your thing?
We are LIVID, an SEO digital strategy agency. We win you high-quality leads, shorten sales cycles and lower acquisition costs with powerful off-page SEO strategies. Collaborate with us to get powerful off-page SEO services that can take your website to the next level.
Off-page optimization is the process of developing your website's external factors to rank higher on Google for popular keywords your customers are searching. This includes building relationships with other websites, improving social signals and encouraging brand mentions.
Though building high-quality backlinks is the primary activity of off-page SEO, it goes well beyond just that. Other off-page SEO activities include:
Social media marketing
Podcasting
Media contributing
Guest blogging
Answering common questions on Q&A sites like Quora or Reddit
Encouraging customers to leave reviews and testimonials
Participating in online communities related to your industry
As you can see, off-page optimization is more about building relationships and your own personal brand than anything else. The goal is always to get other websites and people in your industry to mention or link to your website.
On-Page vs Off-Page SEO: Which is More Important?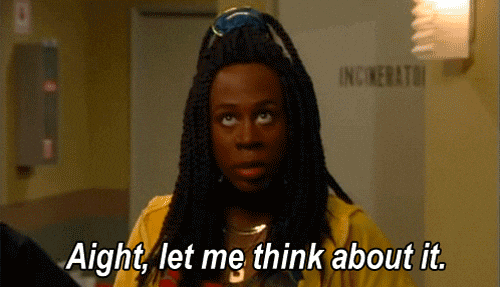 This is a common question that we get asked a lot and the answer is, both on-page and off-page SEO are important to take your website to the top of the search results.
While both are important for ranking higher on Google, they serve different purposes. 
On-page SEO is all about optimizing your website to make it easier for your audience and Google to understand what your site is all about, so that you can rank higher for the right keywords. When you start on your SEO journey, it's important to start with what you can control and gradually work on external factors.
Why Is Off-Page SEO Equally Important?
Off-page optimization, on the other hand, shows Google that your website is popular, relevant and trustworthy. Think about off-page optimization like business networking. You know that it's crucial to network with high-authority people in your industry, but why is that? 
When you network with other leaders, you're building relationships with them. The more people who know about your business and what you do, the more people will trust you and do business with you. 
The same goes for off-page SEO. The more people talk about or link to your website, the more popular it becomes. Google sees this popularity as a signal of trustworthiness, relevance and authority. You're essentially telling Google that your website is a valuable resource that people trust, which in turn will get your site to rank higher in Google Search Results. 
Without a brand-building off-page SEO strategy, ranking higher in the search result can be tricky, especially for competitive keywords. Without other high-authority websites vouching for you, it can be challenging to outrank your competitors. On-page SEO alone can only take you so far.
What's more, off-page optimization is a long-term strategy that continues to pay dividends even after you stop working on it. For example, if you received 20 high-quality backlinks today, those links will continue to benefit your website for years to come.
Off-Page SEO Activities to Improve Your Website Rankings
If you've been working on your on-page SEO and your website is stuck on the second page or at the bottom of Google's first page, it's time to start thinking about off-page SEO. Let's look at some of the most effective off-page SEO factors and activities that you can do to climb up the ranking ladder.
Build High-Quality Backlinks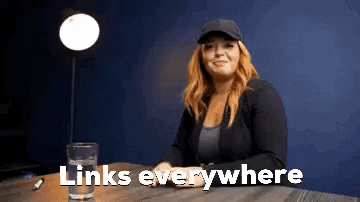 When it comes to off-page SEO, building backlinks is the most important step you need to take. A backlink, also called an "inbound link," is when another website links to a certain page on your site.
Google uses backlinks to determine the authority, trustworthiness and relevancy of your website. The more high-quality backlinks you receive, the more Google will show your content to its users, and the more people click on your listing, the more chance your website will rank higher in the search results. 
The most important thing to keep in mind when crafting a link building strategy is that quality trumps quantity. It's better to have 10 high-quality backlinks than 100 low-quality backlinks. 
A high-quality backlink comes from a website that is relevant and authoritative to your niche and has a high domain authority. A low-quality backlink, on the other hand, comes from a spammy website or low domain authority. 
Before you start reaching out to popular websites in your industry, you need to be aware of two types of backlinks:
Dofollow link is a link that passes site authority or "link juice" and helps to improve the ranking of the linked website in Google Search Results. Technically, there is no such thing as dofollow links because all links are dofollow by default. However, many SEO experts use the term "dofollow link" to refer to a regular link that helps with SEO.
Nofollow link is a link that doesn't pass link juice and doesn't help to improve the ranking of the linked website in Google Search Results. The nofollow attributes were introduced by Google in 2005 to prevent comment spam.
Building relationships with other websites is the heart and soul of off-page SEO. Here are link building strategies you can use to start building relationships in your industry:
Create valuable and link-worthy content. One of the best ways to get high-quality backlinks is to create valuable and informative content that people would want to link to without you even asking them to.
Become a contributor. Find popular media publications, news sites or blogs in your industry that accept guest contributors and pitch them a few article ideas. Make sure your articles are well-written and offer value to their audience.
Reach out to journalists. Find journalists that cover stories related to your industry and pitch them your story idea. If they're interested, they will write about it and link back to your website. You can utilize websites like HARO (Help A Reporter Out) to find journalists that need help with their stories.
Publish the ultimate guide. Write a guide on a popular topic in your industry and reach out to other websites to let them know about it. If you offer them valuable data and insight, most of the time, they will be happy to link back to your website.
Become a podcast guest. Find popular podcasts that do interviews with experts in your industry and offer to be a guest on their show. If you're selected as a guest, they'll include a link to your website in the show notes.
Participate in different forums. Find popular forums or discussion boards related to your industry and participate in the discussions. If you're helpful and add value to the conversations, people will start to notice you and visit your website. 
Building high-quality backlinks is time consuming and requires a lot of effort. It can be confusing and overwhelming for many marketing teams. That's where our SEO digital agency comes in. Our team of SEO experts can help you with link building strategies and other off-page SEO activities so that you can focus on what's most important—growing your business.
Nurture Social Media Accounts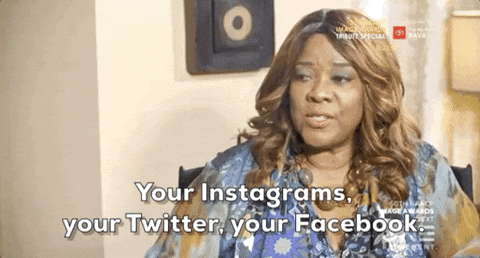 It's never been more important to have an active presence on popular social media platforms. In this digital-first world, your target audience is spending an average of 2.5 hours per day on social media platforms.
Even though social shares aren't an off-page SEO factor and aren't going to directly improve your website ranking, they will help you indirectly by generating traffic to your website and improving your brand awareness. 
When your social media accounts direct traffic to your website, Google sees this as a signal that your website is popular and credible, which will help improve your website ranking.
Check out our previous article about the latest trends in social media marketing and learn more about how your brand can take advantage of these platforms to improve your website ranking.
Develop Offline Brand Campaigns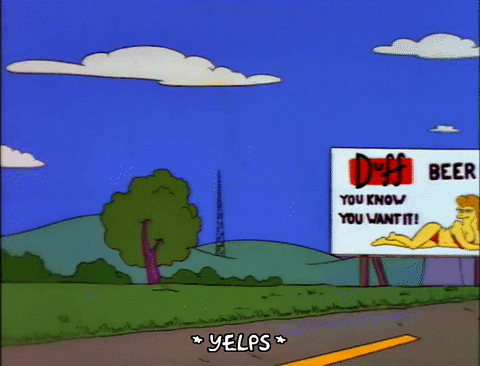 Generating backlinks should not be the only focus of your off-page SEO activities. You should also focus on improving your brand awareness and authority offline. By developing an offline brand campaign, you'll be able to reach a whole new audience that you otherwise wouldn't be able to reach online.
Some popular offline brand campaign ideas include:
Hosting an event. You can host a small meetup, workshop or large conference related to your industry. This is a great way to get in front of your target audience and generate media coverage for your brand.
Sponsoring a charity. Find a local charity that's aligned with your brand values and sponsor their next event. This will generate positive PR for your brand and show you are committed to giving back to your community.
Creating a billboard ad campaign. This is a more traditional offline marketing tactic but it can still be effective if done correctly. Make sure to target high-traffic areas where your target audience is likely to see your ad.
An offline brand campaign is one of the most important off-page SEO factors. To see if you are running an effective offline brand campaign, you'll want to check how often people are searching your brand online. If you clearly see an increase in website impressions and clicks for your brand searches, such as brand name, products, company address, phone number, emails or domain name, that means you have successfully built a brand that people trust and respect.
Generating backlinks is an important off-page SEO factor, but it's not the only thing you should focus on. Brand building is also a crucial element of off-page SEO that you can't afford to ignore.
Start a Digital PR Campaign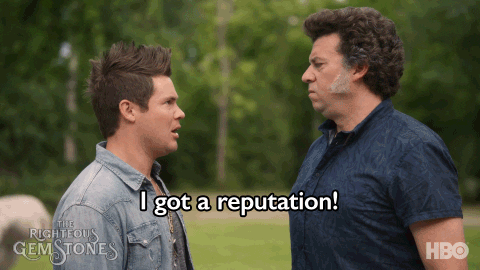 PR and SEO always go hand in hand. In order to rank higher on Google, you need to get high-quality backlinks from popular websites, and one of the best ways to do that is to start a digital PR campaign.
A digital PR campaign is a strategic and targeted way to reach out to media and journalists with the goal of getting them to write about your brand and link back to your website. 
The first step in starting a digital PR campaign is creating a list of publications and journalists you want to reach out to. Once you have your list, craft compelling content that will grab their attention and make them want to write about you. 
When your content is ready, the next step is to reach out to the publications and journalists on your list and pitch your story. If you're successful, they will write about you and link to your website, which will help improve your website ranking.
Developing a digital PR campaign is one of the most effective off-page SEO activities that you can do to improve your website ranking. If you're unsure how to get started, we recommend working with a PR company specializing in digital PR.
Join, Become a Speaker or Sponsor Industry Events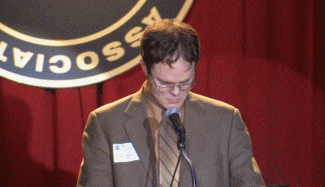 Another proven off-page SEO strategy is to join or become a speaker at industry events. This is a great way to build your personal and professional authority and credibility in your industry and indirectly improve your SEO.
As a speaker, you can share your expert knowledge and insights with the audience, which will make them see you as an expert figure in your industry. When people know that you're an expert, they are more likely to search for your brand online and link to your website. 
When you're preparing for your talk, make sure to mention and include a link to your website in the presentation slides. This will help drive traffic to your website and improve your website ranking.
If you're not a speaker, you can still benefit from industry events. You can network with other people in your industry, which will increase brand awareness for your organization. 
In addition, you can also get your brand's name and website out there by sponsoring an industry event. This is a guaranteed way to get seen by your target audience and the media.
Get Listed in Local Directories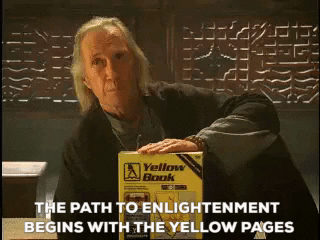 If you have a brick-and-mortar business, then you need to make sure your business is listed in all the local directories. 
One of the most important local directories is Google Business Profile, which is free to set up. Creating a Google Business Profile can improve your business's digital visibility across several Google platforms like Search and Maps. When customers search for businesses like yours on Google, your business listing will appear with your business name, address, phone number, website, information, Q&A and customer reviews. 
Read our previous article to get 13 actionable strategies on improving your Google Business Profile.
To further grow your digital visibility locally, you should also list your business in other popular local directories. By getting your business listed in all the major local directories, you're making it easier for customers to find you online, which can lead to more website traffic and, ultimately, more sales.
Take Your Website to the Top of Google's 1st Page with Off-Page Optimization Strategies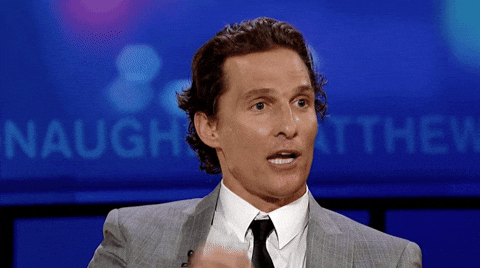 Are you still not ranking on the first page of Google? Maybe you've tried all the on-page SEO tactics but you're still not seeing results. If that's the case, then it's time to focus on off-page SEO.
Off-Page SEO is a vital component for getting your site to rank #1 on Google for the most popular keywords your customers are searching.
Before you begin an off-page optimization campaign though, remember that on-page SEO is more critical. Like the foundation of a building, your website needs to be strong and stable before you start work on the rest of the structure.
If you're not sure where to start, our dedicated team of on-page SEO consultants is standing by ready to guide you on the path to growing your business through Google.